Download VMware Workstation Player
VMware Workstation Player is free for personal non-commercial use, so you can download your own version of this software. You don't even have to register for an account.
You can download Player using the official website. Go to this link and select whether you would like to download a Windows or Linux version: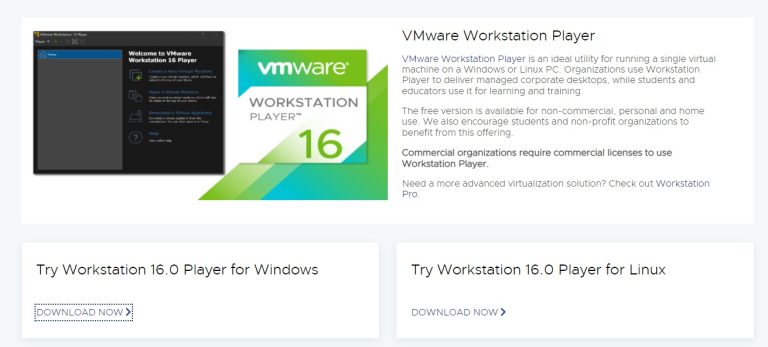 You can install the software only on a 64-bit operating system – there is no 32-bit version of VMware Workstation Player.
After the download finishes, you can proceed with the Workstation Player installation.