You can remove a virtual machine if you no longer need it. In VirtualBox Manager, right-click on the VM you would like to remove and select Remove from the context menu that comes up: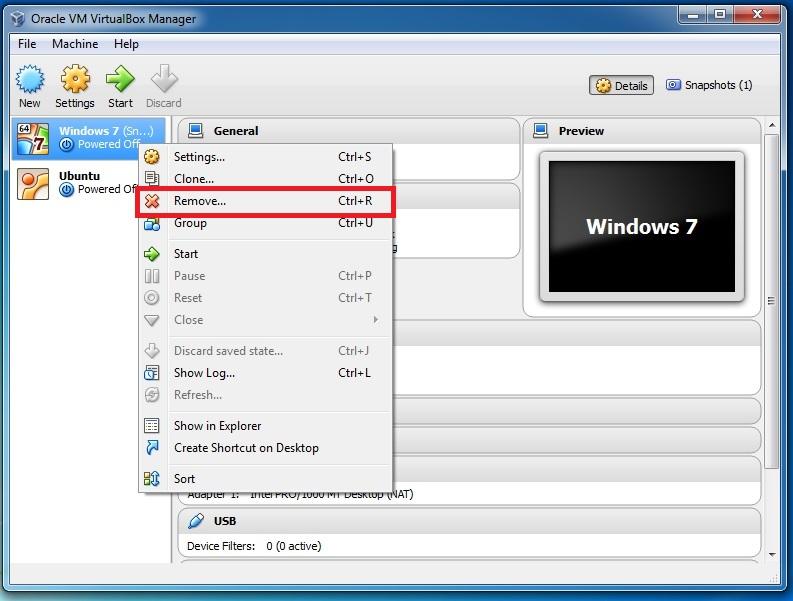 A confirmation window will come up that asks you to select whether the machine should only be removed from the list of machines or whether the files associated with it should also be deleted.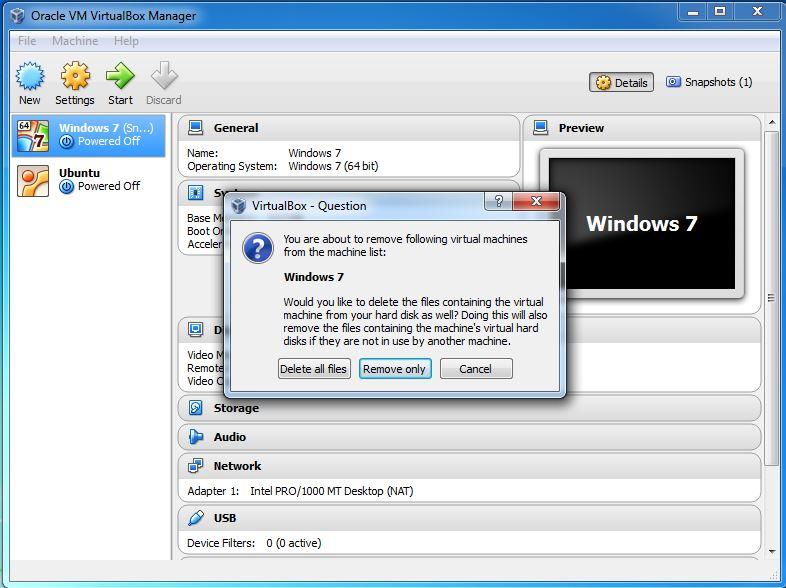 The Remove menu item is disabled if a virtual machine is running.