Download Oracle VirtualBox
Oracle VirtualBox is free for personal non-commercial use, so you can download your own version of this software. First, go to this link. Find Oracle VirtualBox version and click on the x86/amd64 download link on the right: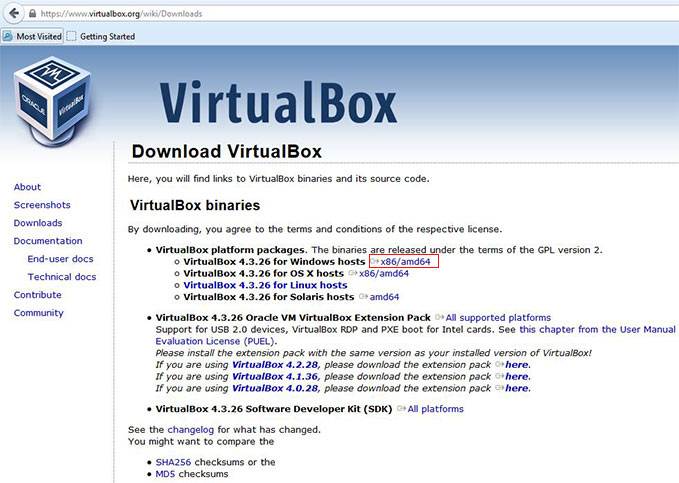 The download should start immediately. After the download finishes, we can proceed with the Oracle VirtualBox installation.
As an enterprise customer, you can purchase commercial licenses from Oracle and receive benefits, such as access to enterprise features and support for mission-critical use of VirtualBox. More information is available on the Oracle VirtualBox VM pages, which also contain a link to the Oracle store where you can directly buy licenses.