The first time you log in to Splunk you will be greeted with the Splunk Home website: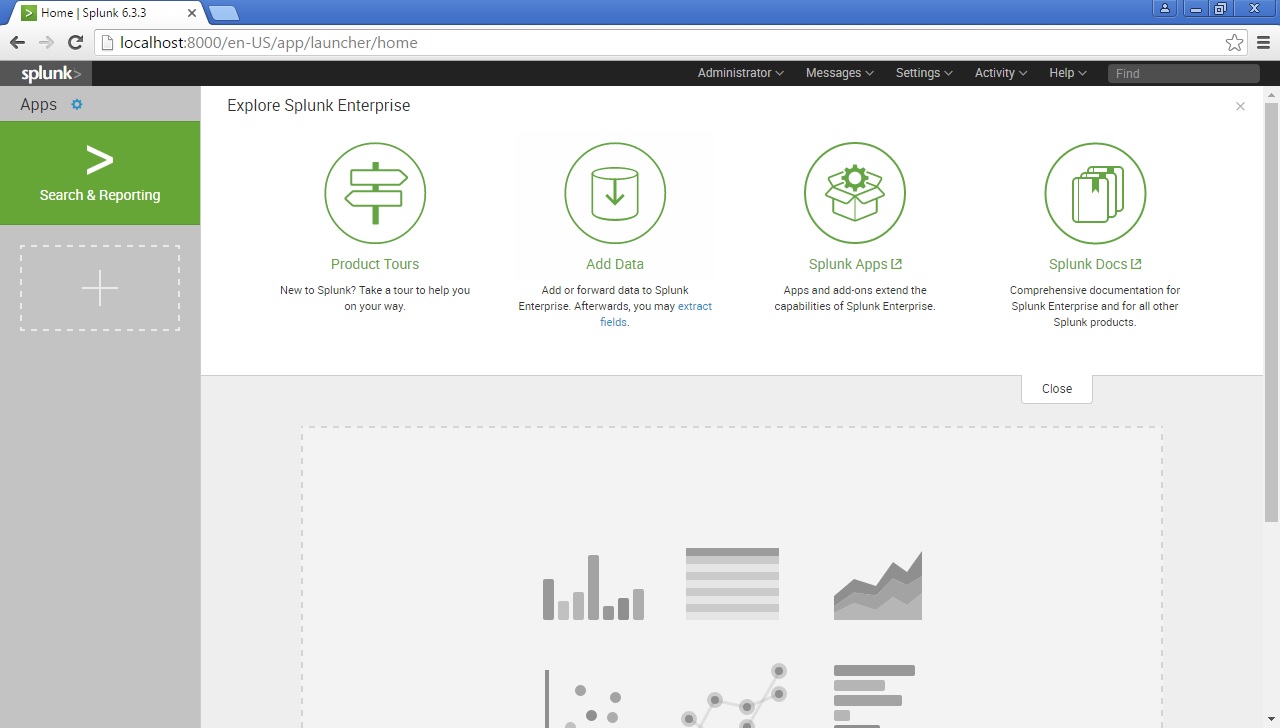 The home screen consists of the following components:
Navigation bar – includes links to the user profile and messages, settings and help pages.
Apps menu – lists the apps installed on your Splunk instance that you have permission to view. In our example only the Search & Reporting app is displayed.
Explore Splunk Enterprise – the panel that helps you to get started with Splunk. You can take a tour of the product, add data to Splunk, access Splunk apps and Splunk documentation.
Home Dashboard – a panel where you can later add your own custom dashboard.