The Drag-and-Drop feature in VMware Player allows you to easily move files between the host system and virtual machines. You can move files, directories, email attachments, plain or formatted text, and images.
The Drag-and-drop feature has the following requirements:
VMware Tools must be installed

Linux hosts and guests must run X-Windows

images can be dragged only between applications on Windows hosts and applications on Windows guests. Linux hosts or guests don't support image dragging.

you can only drag email attachments smaller than 4MB
you can only drag text smaller than 4MB

on Windows 95 and Windows 98 guests, you can drag only files and directories
When you drag a file between the host and a virtual machine, VMware Player copies the file to the location where you drop it: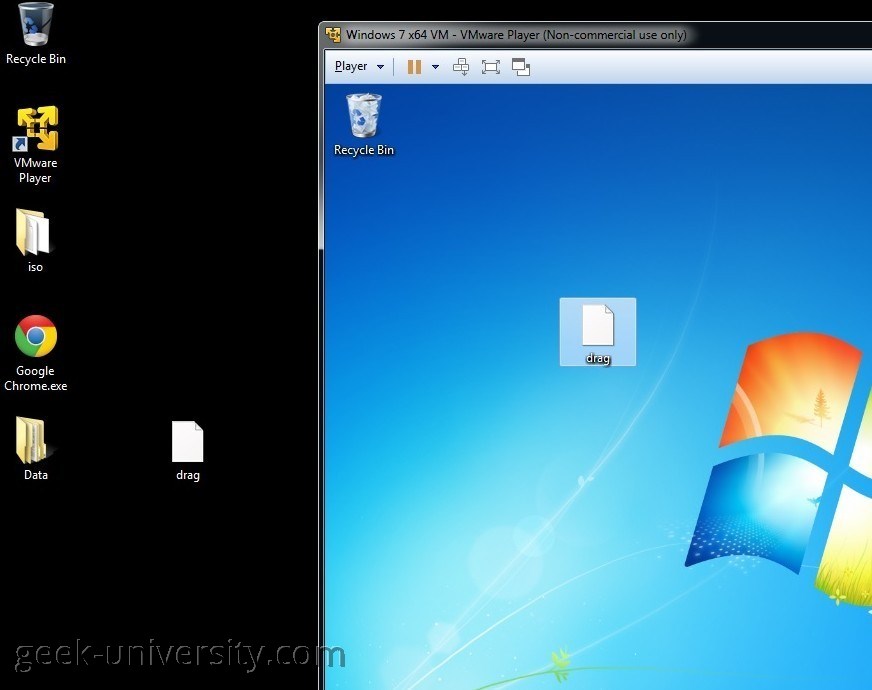 In the picture above you can see that the file drag was copied from the desktop of the host operating system to the desktop of the guest operating system.