You can configure a number of virtual machine options by accessing the VM Options tab of the Edit Settings dialog box. Some of the options you can configure are:
virtual machine name.

guest operating system type.

VMware Remote Console options.

VMware Tools settings.

power management settings.

boot options.

logging, debugging, and statistics.

swap file location.

Fibre Channel NPIV.
Changing the VM name doesn't change the names of the VM directory or the VM files.
To change virtual machine options, log into vSphere Web Client. Select the VM from the inventory and select the Edit Settings option: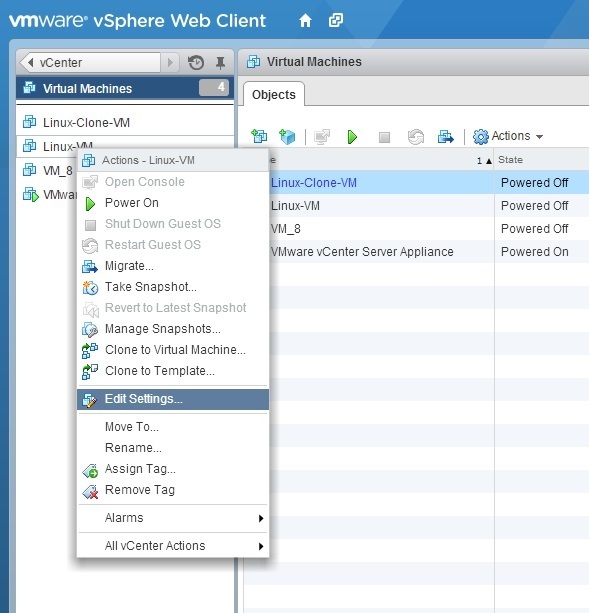 In the Edit Settings dialog box, choose the VM Options tab: