The Raspberry Pi Store was launched in 2012 to make it easier for developers to share their applications with the Raspberry Pi community. It also makes the process of finding and downloading applications much easier for beginners.
The Pi Store can be accessed via the web or by using the dedicated Pi app. To access the Pi Store from Raspbian, go to Menu > Internet > Pi Store: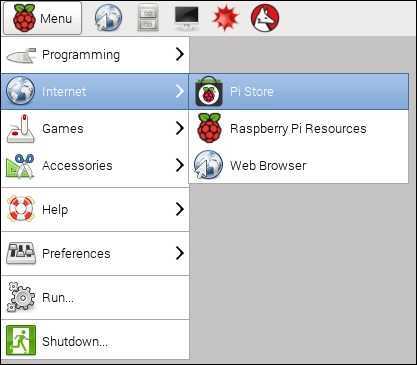 Most of the applications available in the Pi Store are either free or low-priced.
The Pi Store enables you to browse and download content, and even to upload your own application. However, to do all that, you will need to register. Click on the Log In link in the upper right corner and click the Register button: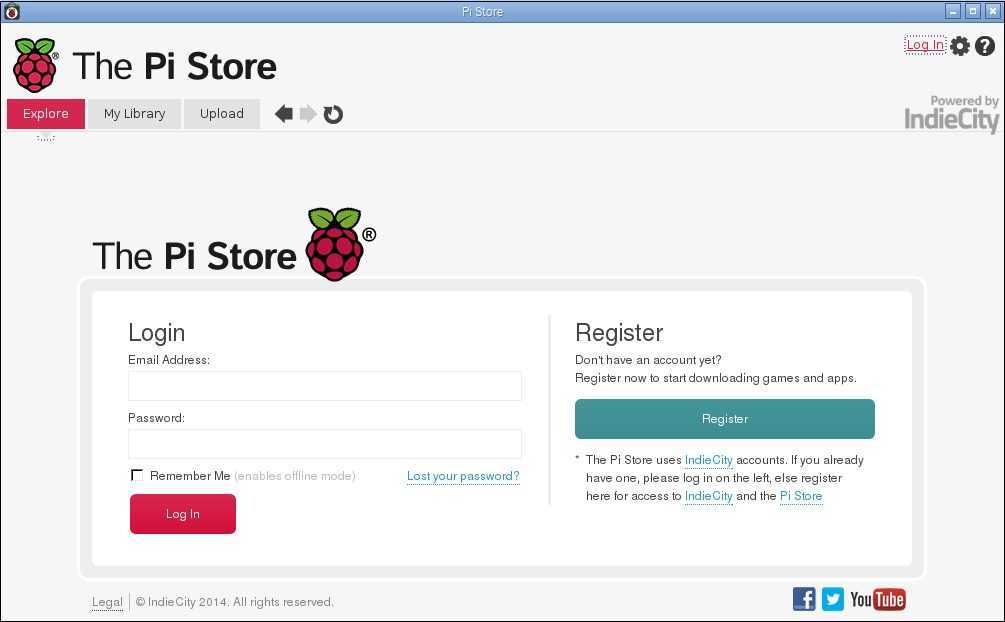 Enter your email address and password and click the Sign Me Up! button: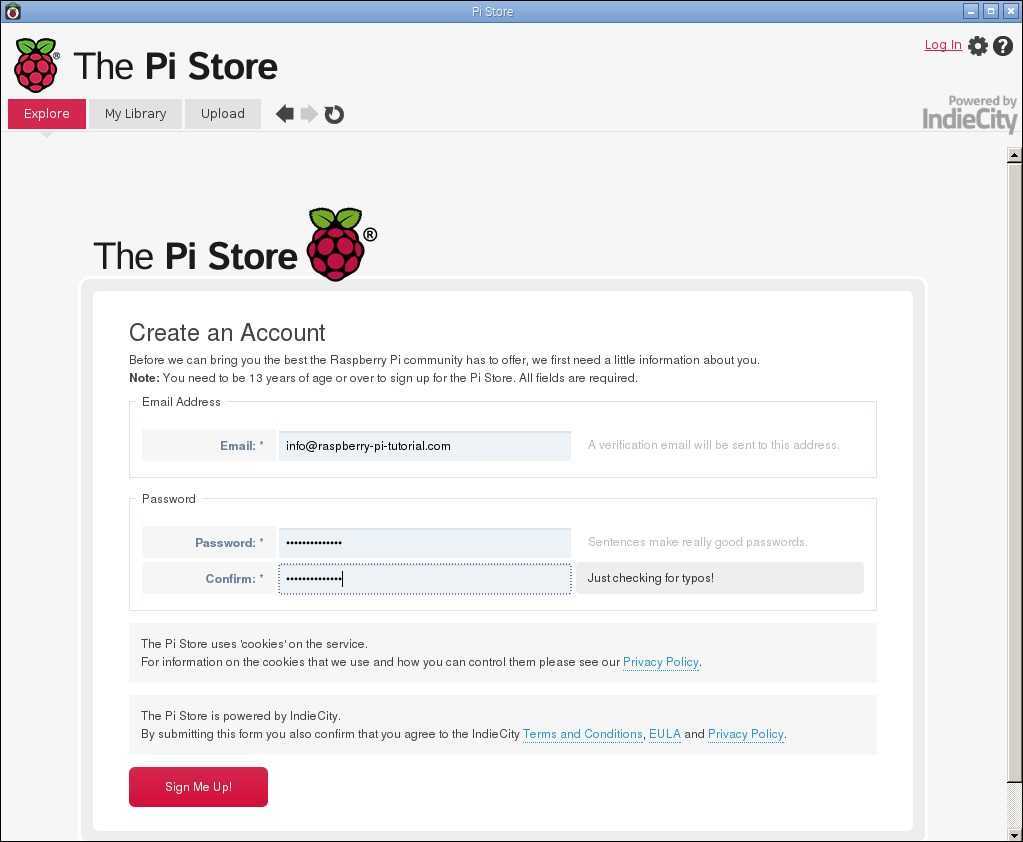 After you've logged in, you can browse and download applications and even upload your own works. To browse applications, select the Explore tab. Applications are divided into five sections:
Games

Apps

Tutorials

Dev Tools

Media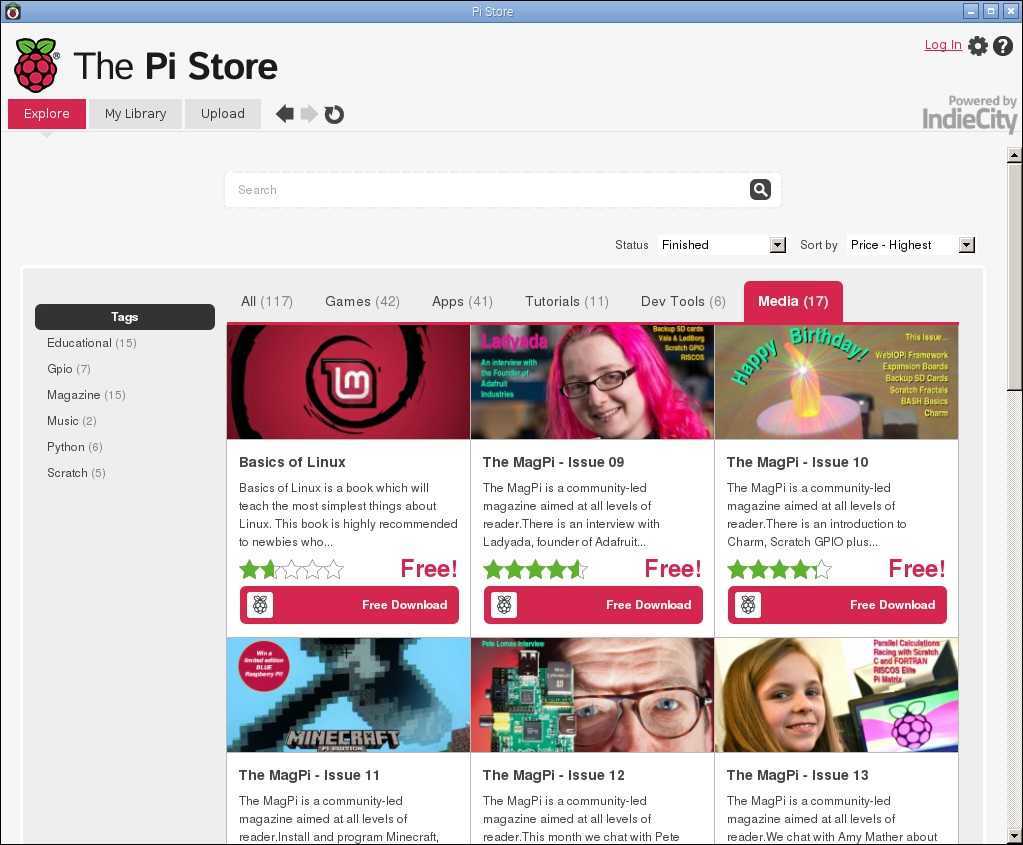 The Games and Apps sections offer you a number of applications and games you can download and use. The Tutorials section contains useful books and videos that can help you get started with the Raspberry Pi. The Dev Tools section contains tools to help developers, and the Media section contains magazines and other Raspberry Pi related resources.