Before you enable vSphere FT for a VM, a VMkernel port needs to configured to support Fault Tolerance Logging. You can do this using vSphere Web Client:
1. Select your ESXi host from the inventory and go Manage > Networking > VMkernel adapters. Select the VMkernel port and click the Edit settings icon:

2. Under Enable services, select the Fault Tolerance Logging check box and click OK:

3. Do the same action on other ESXi hosts in the cluster.
After you've enabled Fault Tolerance Logging, you must enable FT on a VM using vSphere Web Client:
1. Shut down the VM.
2. Right-click the VM from the inventory and select All vCenter Action > Fault Tolerance > Turn On Fault Tolerance: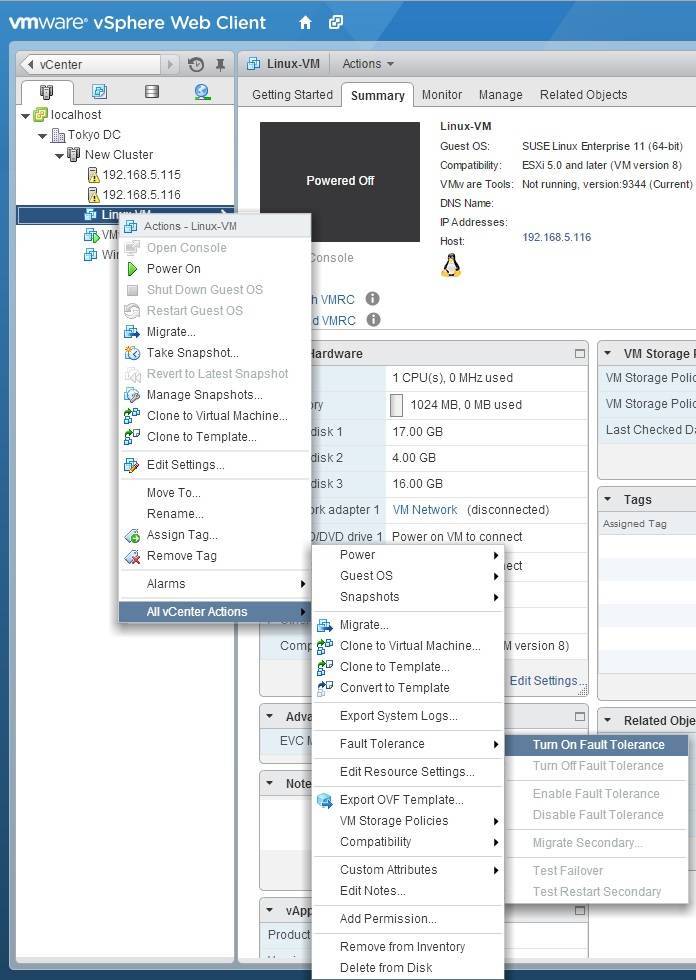 3. If presented with the warning window, click Yes: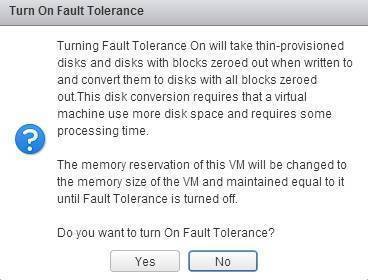 After the process is completed, review the information in the Summary tab of the VM: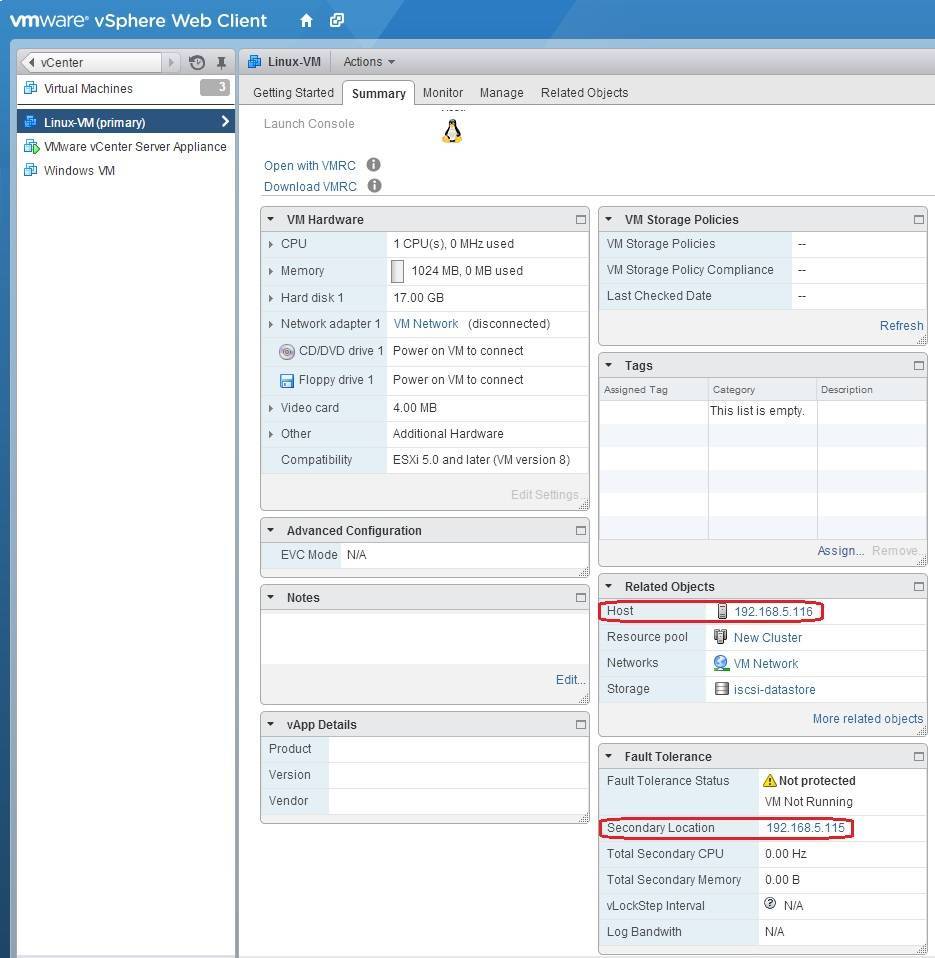 Notice that the Host value indicates the host on which the primary VM is located, while the Secondary Location indicates the host on which the secondary VM is located.