Types of routing protocols
Routing protocols can be divided in two types:
1. Interior Gateway Protocols (IGPs) – routing protocols used to exchange routing information with routers in the same autonomous system (AS). An AS is a single network or a collection of networks under the administrative control of a single organization. For example, the network of a company is probably a single AS, while the network of an ISP is a different AS. All routers inside the same AS share the same routing-table information. Consider the following example: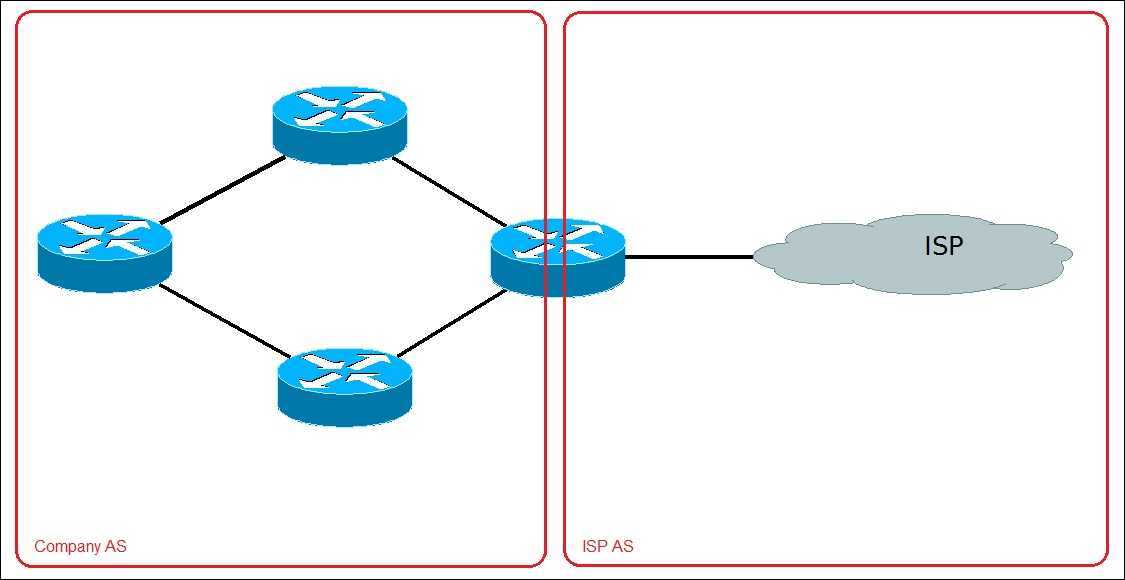 Some of the examples of IGPs are Open Shortest Path First (OSPF), Routing Information Protocol (RIP), Intermediate System to Intermediate System (IS-IS), and Enhanced Interior Gateway Routing Protocol (EIGRP).
Interior gateway protocols are further divided into two types: distance-vector routing protocols and link-state routing protocols.
2. Exterior Gateway Protocols (EGPs) – routing protocols used to exchange routing information between different routers in different autonomous systems. The only widely used EGP today is Border Gateway Protocol (BGP). BGP is not covered on the CCNA level, but remember that it is used to exchange routes between Internet routers.
Routers used to be called gateways, hence the word Gateway in the name of the routing protocols types.