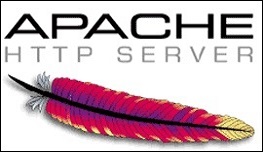 Apache online course
5( 1 REVIEWS )
494 STUDENTS
Instructors
Apache online course
This free online course teaches you how to work with Apache, a popular open-source web server.
About this course
This course teaches you how to work with Apache HTTP Server, an open-source web server. Apache is the most popular web server software on the Internet; it is estimated that 50% of all active websites use Apache as their web server.
Audience
The course is designed for people who want to learn more about Apache HTTP Server – what it can be used for, how you can use is to host your websites, how to configure Apache to serve as a proxy, and much more.
Prerequisites
This course is written for people with some experience in the world of internetworking. You should also have a basic understanding of Linux, since almost all examples in the course are produced in Ubuntu, a popular Linux distribution.
What you'll learn
You will learn how to download and install Apache on your Windows or Linux system. You will learn how to configure Apache as a web server, proxy server, and reverse proxy server. You will learn to set up SSL and to expand Apache functionality by adding modules.
Donate
All the courses on Geek University are free. If you would like to support my work, you can donate an amount of your choice on this link. Thanks!